TOP 10 MOST DESIRABLE ACTRESSES OF 201110) Preity Zinta (2% Votes)

It's commendable that Preity is able to remain desirable despite not doing any movies of late. Of course she has her IPL team and glamorous appearances in the gallery to thank for.
What makes Preity desirable ? – Probably, Preity's independence and boldness have been appealing to the voters. She is an entrepreneur and reportedly the richest Bollywood actress! So what if she no longer enjoys her prime in Bollywood, shutterbugs nonetheless follow her everywhere.
What's in store for Preity in 2011? – The latest reports suggest that Preity is all set to act in an action movie, to be produced by her. She is currently learning karate, according to the reports. She has reportedly picked French actors for this movie. We are looking forward to Preity kicking some butts!
9) Deepika Padukone (2% Votes)

At 9th position we have gorgeous Deepika Padukone who has been doing really well for herself of late. Deepika is a pretty girl and she looked zillion bucks when she was recently seen on Simi Garewal's show. This pretty lass with long legs has always been desirable – quite understandably!
What makes Deepika desirable? – She looked hot in her 'Dum Maaro Dum' song; may be little too hot as she is right now in trouble with a law suit accusing her of obscenity in the same song. She has passed the dark 'Ranbir Kapoor' phase and looks quite content with the 'Siddharth Malya' phase. Deepika is pretty, sexy & smart – what more do you need?
What's in store for Deepika in 2011? – She has Aarakshan coming up on August 12. Akshay-John starrer Desi Boyz is also scheduled for 2011. Her much publicized Rana is currently stalled due to the ill health of RajiniKanth.
8 ) Anushka Sharma (3% Votes)
Only good things have been happening to Anushka Sharma post the Band Baaja Baaraat. She nailed it just like that and fast becoming an A-lister in Bollywood. No wonder why she has been voted as the 8th most desirable actress of 2011.
What makes Anushka desirable? – Of course, a rather modest Anushka under-estimates herself as far as beauty is concerned (that we saw on Koffee With Karan). But she not only won hearts with her endearing performance in Band Baaja Baaraat, she just took the IIFA best actress award home. Strong, independent, bold and focussed – that's vibe she sends out and it seems to working in her favour.
What's in store for Anushka in 2011? – Well, you could rub your eyes in disbelief, Anushka just managed to land in the prestigious Yash Chopra directorial co-starring SRK and Katrina! She also has Ranveer Singh starrer 'Ladies V/S Ricky Bahl', to be directed by her Band Baaja Baaraat director Maneesh Sharma. An excellent inning ahead – we must add!
7) Priyanka Chopra (3% Votes)

At 7th position we have Priyanka Chopra, the national award winning female super star. For PC, this year started with rave reviews for her scorned-woman portrayal in Vishal Bharadwaj's '7 Khoon Maaf'. Though it failed at BO she continued her good run with few promising films, Greenathon and of course Shahid.
What makes Priyanka desirable? – Having one million followers on twitter would definitely make her one of the most popular and desirable. She's pretty, sexy, talented and smart and that's what makes her desirable. She is definitely one of the top 5 actresses of Bollywood. Need we say more?
What's in store for Priyanka in 2011? – Priyanka has got King Khan's much awaited Don 2 coming and Hrithik Roshan's Agneepath. These two big films will raise her stock and we'll see a great deal of Priyanka in the coming months.
6) Kareena Kapoor (4% Votes)
Kareena says she doesn't believe in number games; but Karan Johar and the industry like to believe that she is the numero uno actress of Bollywood at the moment. Kareena is currently witnessing an impeccable high both professionally and personally since she has string of much awaited films coming in 2011 and she's in a happy relationship with Saif Ali Khan.
What makes Kareena desirable? – Of course, Kareena was always desirable as she managed to be in top league irrespective of her box office standing. She is beautiful, sexy and successful – that's what makes her most desirable at the moment.
What's in store for Kareena in 2011? – Se has got 4 major films to get released in 2011. It includes Ra. One with SRK, BodyGaurd with Salman Khan, Agent Vinod with Saif Ali Khan, and Short Term Shaadi (tentative title) with Imran Khan. That means an exciting run ahead! Kareena will make many burning in desire in next couple of weeks! Wait for it! After all, Chammak Challo, the Akon track featuring her in Ra. One, is already a huge rage much before its official release.

5) Aishwarya Rai Bachchan (5% Votes)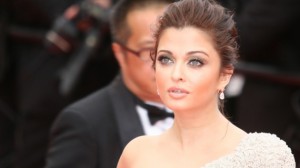 Planet's most beautiful woman is well desired by default and she is at number 5 on the list with 5% votes. Even at 37, she is looking as beautiful as ever! Movies or no movies, she will win hearts with her beauty.
What makes Aishwarya desirable? – Of course it's her beauty which makes her so desirable. Plus, she is intelligent, smart and fantastic achiever. These qualities make Ash one of the most desirable actresses ever.
What's in store for Aishwarya in 2011? – A baby is in store for her as her father-in-law Amitabh Bachchan broke out the pregnancy news on twitter couple of days ago. She was busy shooting for Madhur Bhandarkar's ambitious Heroine when this news surfaced. She is no longer part of the project and taking rest at home nurturing her yet-to-be born baby. We wish all the best for the mom-to-be Ash!

4) Katrina Kaif (9% Votes)

Katrina Kaif has already topped few polls came out this year and she should thank her Sheila for this. Also, katrina is actually witnessing an upswing in her Bollywood career and this pretty actress from UK finds 4th position on the list with 9% votes.
What makes Katrina desirable? – Well, she is desirable by default – she is breathtakingly beautiful, sexy and smart. She is a complete package as far as desirability is considered. She swooned the men out there with her sexy moves in 'Sheila Ji Jawani' and right now she is enjoying the best phase of her career with few prestigious projects.
What's in store for Katrina in 2011? – She has, most importantly, Yash Chopra's directorial co-starring SRK and Anushka coming up. Although the movie is slated for 2012 release Katrina's stock has raised with the announcement of this movie. She also has another Yashraj biggie with her ex Salman Khan titled 'Ek Tha Tiger'. At the moment she's busy promoting for her next release 'Zindagi Na Milegi Dobara' co-starring Hrithik Roshan. She also has Yashraj film's Mere Brother Ki Dulhan with Imran Khan.
3) Kajol (9% Votes)
Kajol has always been the darling of the masses as people just love her for the way she is. No wonder why she is at 3rd place despite being a mother to 2 kids and wife to Ajay Devgn. Kajol had a good run in 2010 as she was paired opposite her close buddy SRK in the hit 'My Name Is Khan'. However, she soon disappeared to give birth to her second child named 'Yug'.
What makes Kajol desirable? – It's kajol – she is well liked by everyone since the day one. She is breathtakingly beautiful and awe-inspiringly talented. We forget ourselves when we watch Kajol on screen. Her spontaneous personality, beauty and talent make her one of the most desirable actresses ever.
What's in store for Kajol in 2011? – There were strong rumours about her being featured in Yash Chopra's next with SRK, but it turned out to be just a rumour – much to the disappointment of the fans. Probably, we wouldn't be able to see Kajol on screen this year but we could hear her voice in Karan Johar's animated film 'Koochie Koochie Hota Hai'.
2) Rani Mukherjee (35% Votes)

After a hiatus, Rani Mukerjee came to the fore with required panache in her last release – No One Killed Jessica, which was the first hit of the year. She is back in the game just like that and being considered for few plum offers. She gets 2nd place on the poll with staggering 35% votes! That speaks volumes about her popularity and how Bollywood was wrong in sidelining her for a while!
What makes Rani desirable? – Well, of course it's her deep, husky voice and beautiful eyes which make her desirable. Of course, she is a power house performer and that was her calling card in the sea of non-actresses in Bollywood. She continues to win hearts across globe – after all she is rightfully called queen!
What's in store for Rani in 2011? – She has Aamir Khan's next project with Kareena Kapoor. Reportedly, she is playing an author backed role in this film. This film is slated for 2012 release and she has enough reasons to continue the buzz all through 2011. She has reportedly signed up for Anurag Kashyap's next production. She would surprise us with few more interesting projects, it seems!
1) Madhuri Dixit (39% Votes)
Finally, we have come to the inevitable question – who is the most desirable Bollywood actress of 2011? Yes, the public has given their verdict – it's none other than MADHURI DIXIT! May be nobody can match the grace, beauty and talent of Madhuri as she is simply irresistible. Younger generation of actresses have to learn a lot from Madhuri and Rekha on how to remain an ageless beauty! Madhuri, in her 44th age, voted as the 'most desirable' with a margin as huge as 39%!
What makes Madhuri desirable? – What wouldn't make her desirable? Well, she is desirable by default since the day she began her career. She is the quintessential Indian beauty poets and story tellers described in classics. We have only Madhuri to match up to the image created by them about a perfect Indian woman. She will remain desirable even after 10 years as Madhuri's charm is eternal.
What's in store for Madhuri in 2011? – The latest news (by July 2nd as we publish this poll result) is that Madhuri just landed in Mumbai from US where she is settled with husband and kids – that means she will be making some announcement pretty soon! The entire nation was singing her praise when she was in India to judge Jhalak Dikhla Jaa, few months back. It spoke volumes about how much we miss her – after all we need a real onscreen diva, after a point!! We are all looking forward to see more of Madhuri – people just voted her as the most desirable actress of 2011, so, please come back Madhuri!
http://hindifilmnews.com/polls-2/poll-6-the-most-desirable-bollywood-actress/