Rani Mukherjee to donate reality show prize money to charity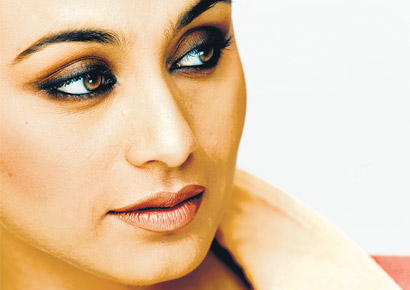 Actress Rani Mukherjee, who has won a considerable amount of money on a reality show recently, has decided to donate the entire amount to charity. Though the hazel-eyed beauty has not yet come up with a final list of beneficiaries, it is expected that the money will go to the charities that are closest to her heart.
"Rani has just come back from Kolkata where she went to take part in the Bengali version of Kaun Banega Crorepati. She was on the hot-seat and was being grilled by Sourav Ganguly (cricketer-turned-TV show host) who was the host of the quiz show," says a close friend of the star.
According to the friend, Mukherjee performed quite well in the first few rounds and quickly advanced to the more difficult rounds. "She performed quite well and she sailed at the initial rounds. She was there at the advanced rounds and managed to win quite a large amount of money."
The source added, "Whatever lakhs she has won in the show, she had made up her mind even before the show that she will be donating all the money to charity. Now she is making up her mind where and how much of the money will go to which charity."
Mukherjee already endorses the Indian Stroke Association, but there are quite a few other charities that she secretly donates to and doesn't talk about. "There are some charities she doesn't talk about, but she is happy that she could win some money which will be channelised to these charities," a friend reveals.
The star, who has just returned form a hush-hush holiday, is refreshed and raring to go, her friends say. "She is diving headlong into work now that she has come back. Her date diary is choked with work. She will be working all through the month. Rani is also very upbeat about the projects that she is doing and she will also make some announcements about her upcoming movies as and when they happen," another friend informs.
After the holiday, Mukherjee has got back to her yoga routine. "She is back to doing yoga and that's her favourite form of workout. She does yoga at least for an hour everyday in the morning," her friend shares.
http://www.dnaindia.com/entertainment/report_rani-mukherjee-to-donate-reality-show-prize-money-to-charity_1566801