Rani plays prostitute in her next!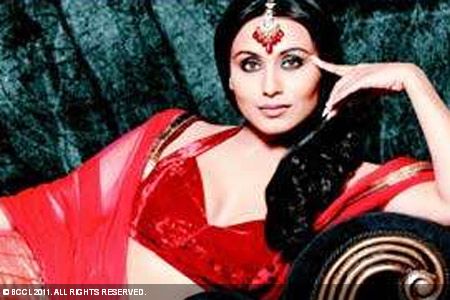 Rani Mukherji has always said that she enjoys being part of women-centric cinema, and she has done quite a few - Raja Ki Aayegi Baraat, Baabul, Laaga Chunari Mein Daag and the latest being No One Killed Jessica. She plays a prostitute in her next.
So Rani as the chief guest was the perfect choice at The Laadli media awards for gender sensitivity held recently in Mumbai. And the power-packed performer shared with all that how her coming into the world was celebrated much before she was born. The story goes that her father had excused himself to go to the wash room and was not around in the hospital when Rani was born. And when he returned, a hospital authority remarked, 'I am sorry, Mr Mukherji you have got a daughter'. "My father told that person that he shouldn't be feeling sorry because he as well as his wife had always wanted a daughter, and that he was ecstatic," narrated Rani.
http://articles.timesofindia.indiatimes.com/2011-04-28/news-interviews/29482531_1_rani-mukherji-media-awards-awards-for-gender-sensitivity